---

---
Information and contacts
The patent, deposited by University of Salerno, was proposed by Gianfranco Rizzo, Cesare Pianese, Ivan Arsie and Marco Sorrentino, all with the Department of Industrial Engineering (DIIn) of the University of Salerno.
Further research activities are currently carried out on the patent subject, in the framework of a PRIN project involving the University of Salerno and University of Sannio (www.dimec.unisa.it/PRIN).
Further details regarding authors researches on hybrid solar vehicles can be found on www.hysolarkit.com, www.eprolab.unisa.it or can be obtained by contacting the research group at info@hysolarkit.com.
Mailing List
To receive information on this project and the related topics, subscribe the Newsletter (previous issues available at this link).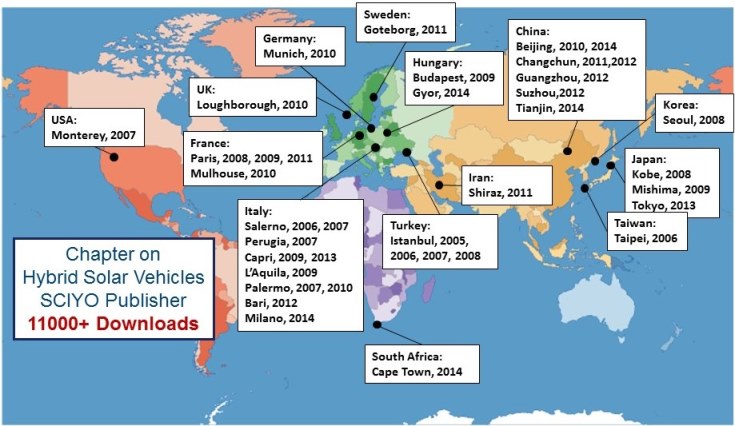 Where the results of research group at UNISA on hybrid and hybrid solar vehicles have been presented